This is my personal corner of the web dedicated to showcasing my art, interests, and all the things that make me tick! I had a carrd that displayed all of my basic info, but I wanted to do more than what it was already capable of doing.
You can view it here!
Originally, my coding knowlege came from Tumblr and messing around with the theme codes to my preferences. Those tweaks were mainly based on looks, so this is my first time creating and maintaining a website from the ground up!
Therefore, this website is constantly changing as I add more pages, sections, and quality of life improvements.
There are many things that I can't wait to add which I've made a list below. I hope you'll stick around for the journey!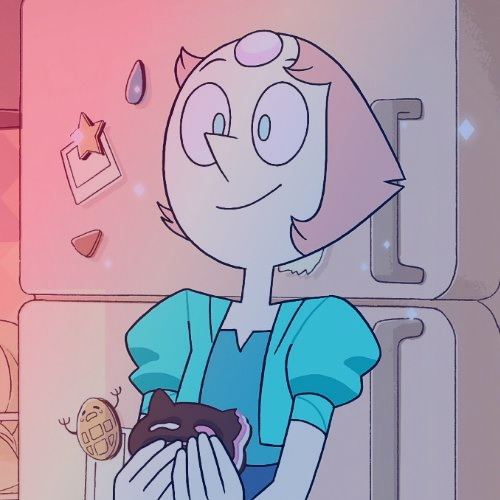 8/29/23
Massive update to the "About Me" page, such as, new layout, and more stamps (started making my own too! although, there's not alot there right now.)
7/17/23
I giveth the featured art section, and I tooketh away until I can find a better spot for it.
7/16/23
Updated guestbook colors. Was a little too bright for my liking
Updated art gallery JS layout
Added more buttons, quiz links, and fancy graphics to the about page
7/3/23
Landing page is responsive for mobile devices
6/29/23
Added more stamps
6/29/23
New landing page! And with that, comes a slightly different layout. The removal of the left sidebar is one of those changes.
Moved social blinkies to my about section. If you need to access them right away, look in the footer.
Added more bookmark descriptions
Art gallery is slightly bigger
6/2/23
Happy Pride Month!!!
5/31/23
New fish cursor AND bubbles!!!!
5/29/23
Changed the background a tad, and you might've noticed the new header I drew! I'm so happy with how it turned out!, Now, I just need it to be responsive.
Removed the right sidebar from gallery so you could see more of the art.
Put socials in the footer and also implemented a javascript so I don't have to switch files, just to change what's on the footer.
5/22/23
New domain dropped! Now I can be like one of those fancy websites!
4/9/23
I added tabs to the About page to keep it organized! I'll find a proper place for the graphics eventually.
4/3/23
A new link directory page, a status.cafe, and new navbar fully implemented!
3/9/23
Art for the Changelog. It's gonna look wonky until I add something for the To-Do List. I also started implementing the new navbar to other pages.
3/3/23
Added more dropdown tabs AND responsiveness! We love mobile-friendly navigation.
3/3/23
Started implementing dropdown menus! Haven't organized anything yet, but for the Fun Stuff, I'm planning on having everything in it's own page.
2/24/23
I put the Changelog and To-do List front & center on the homepage, added more sources to the original blinkies, added a widget that shows you the current moon phase AND a Fancy NavLink!
2/16/23
I figured out where to place the visitor count and update log. Added a ton of blinkies and stamps to my about page, as well as other decorations. Made an iMood too.
2/7/23 (11:30 p.m.)
Just added a visitor count! I will go to sleep. Swear to god.
I just don't know where exactly to put this...
Eh, I'll figure it out tomorrow.
2/7/23

Been a hot minute since the last update, there's an art gallery in the Kirby shrine, along with more buttons, stamps, and other quality of life improvements.
1/11/23

Tidied Kirby home page and other areas.
1/9/23

There's a Shrine page now with a Kirby page that's a work in progress. There's music, character pages, info about games and media. Stay tuned for more updates! There's also a working Fun Stuff link with buttons to other personal websites. Check them out and support them!
12/20/22

Formatted the About Me section
12/19/22

Guestbook!!!
12/18/22

There is now an About Me section! I'll clean it up eventually but it's there!
12/17/22

Hello World! I also added a Ko-fi button so you can support me. Updated the media query, so the website looks nicer on mobile phones!
12/11/22

New Layout
12/6/22

Birth
Sketchbook gallery
Art gallery
Make a commission info page
Make shrines specific to my interests
Add custom art for links and buttons